As a cardiac rehab expert working with and helping individuals in their recovery from heart ailments, the commonest complaint that is brought to my attention is 'pain'.
Cardiac rehab, the only proven path to complete recovery from cardiac conditions, is comprehensive in nature, medically supervised, and addresses all your lifestyle choices, risk factors and symptoms including pain. The most common sites where pain may be felt while recovering from cardiac surgery or procedure are the chest, upper back, upper abdomen, access sites like wrist or groin and vein removal sites like legs. Let me walk you through some real-life scenarios where we worked closely with our cardiac rehab participants to understand and address pain.
Scenario 1
A 70-year old Businessman who was under treatment for hypertension for over 40 years was diagnosed with severe coronary artery blocks and underwent open-heart bypass surgery.
Being a very active and fit person, he enrolled in our cardiac rehab program within a few weeks of the bypass surgery with an aim to recover completely and to get back to his gym-based exercises and swimming at the earliest. We were glad to see his enthusiasm to walk long distances and engage in strengthening exercises taught by us but we had to advise him to hold back and not perform over-zealously as he was just recovering from a major surgery.
While on the cardiac rehab program, he started to experience upper back pain that was aggravated in the lying position due to which he was unable to sleep well and felt tired in the daytime. After a thorough assessment, we explained to him that the pain is due to a combination of abnormal body posture which is quite common after an open chest surgery and over-exertion due to long brisk walks while the body is still recovering. We guided him with some postural correction techniques, advised him to do short bouts of brisk exercise instead of long sessions and suggested a few tips to relieve the muscular spasm. He felt a lot better within a couple of weeks and was able to sleep well and do a variety of exercises within 6 weeks of surgery.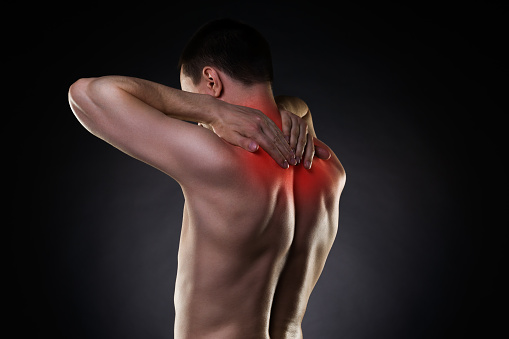 Scenario 2
A 51-year old Architect had suffered a heart attack in the year 2019 for which he underwent a coronary stent procedure and had another attack and stenting in 2020 and presented to us for cardiac rehab during the pandemic. He complained of angina (chest pain) while exercising.
After going through his medical records and interrogating him, we understood that his angina was not new but persisted for quite some time. We first reassured him that his coronary blocks had been treated appropriately with stents. We then provided him closely supervised exercise training sessions with adequate guidance on what to do to relieve the pain. As he had lost his job during the early days of the pandemic, we ensured to counsel him on the psychosocial aspects as well along with nutritional guidance to modify his dietary behaviour. These measures along with some minor modifications to his prescription helped relieve him of his angina and he went on to complete the cardiac rehab program successfully. He also got placed in another firm and was looking forward to a fresh start when he completed the program with us.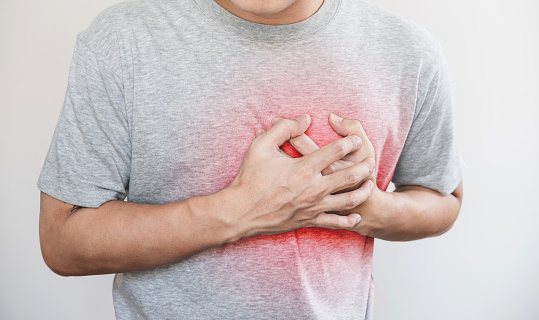 Scenario 3
A 47-year old Marine Engineer, who underwent a combination of stent procedure plus minimally invasive bypass surgery, complained of shoulder pain that affected his daily activities and hindered his sleep. The cardiac diagnosis had come as a complete shock to him and his wife as he had just come back home after a long voyage and had a heart attack the very next day.
We noticed that he had discomfort in the keyhole access site on the left side of his chest due to which he was avoiding using the left arm and was overusing his right arm instead. We offered him simple solutions like hot pack applications and gentle shoulder exercises, which helped him to adhere to the rehab program better.
He has been on the rehab program for over 8 weeks now and has been following our guidance strictly. He is glad that he is able to perform all his routine activities comfortably and that he is able to build his fitness levels with professional help. He used to smoke in the past and has been counselled on the importance of complete avoidance of all tobacco products.
Scenario 4
A 62-year old retired Airforce personnel with diabetes complained of pain at the surgical site 6 weeks after undergoing open-heart bypass surgery.
Being a fit person with regular exercise habits he was disappointed and emotionally shaken after being diagnosed with a cardiac condition. Residing far away from our rehab centre, he made use of the home-based rehab program option and showed a lot of dedication and willpower to improve his health.
We guided him on strategies to resume exercises without aggravating his pain and worked closely with him to alleviate his anxiety and sleep issues. While his overall wellbeing, his blood sugar control and his lifestyle choices improved significantly within a few weeks, we redirected him back to his surgical team to examine him and search for any local cause for lingering pain in the surgical site.
We hope that our readers have gained some valuable insights into how we work together with our patients to understand the root cause of pain and address them appropriately. It is a gratifying experience every time we see a smile on their face, be it with more awareness, improved symptoms, or the sheer joy of gaining a clear idea about their condition and the ways to manage their health better.