Hello everyone! Hope you are safe and healthy in the midst of the ongoing pandemic. In continuation with our previous blog post that focused on performing aerobic exercises at home (click here to read about fitness at home) we will enlighten you about what is strength training, why it is important and how to go about becoming physically stronger.
You may be familiar with the names Karnam Malleswari and Gurdeep Singh, weightlifting champions in the female and male categories respectively, who have made India proud in the global arena! While competitive bodybuilding and weightlifting are not for everyone, toned up muscles and a sleek core are some things we should all work for.
What is strength training?
Strength training or resistance training is a form of physical activity designed to work our muscles against resistance in order to improve muscle strength, power and endurance. There are multiple ways of doing strength training, such as:
Use of free weights such as dumbbells and barbells
Use of machines/equipments that consist of adjustable weights
Use of resistance bands
Use of body weight
Benefits of strength training
Improves strength, power and tone of the muscle
Improves flexibility and functioning of joints
Aids weight loss by increasing calorie expenditure
Helps in increasing bone mass and density thereby reducing the risk of osteoporosis (weak bones)
Also improves posture, mobility and balance
Impact on heart and lung health
Regular strength training exercises help prevent and control diabetes, hypertension, abnormal cholesterol and obesity, thereby reducing the risk of heart attack, stroke, kidney failure, and liver damage. There is also a direct connection between better muscle strength and improved heart function. That is why cardiac patients are now advised to engage in resistance exercises on a regular basis, so that not only their arms and legs but also their heart muscle will work more effectively and more efficiently.
As medical literature has proven that individuals with chronic lung diseases benefit from a combination of breathing retraining, aerobic exercises and strength training exercises, we teach these exercises to our patients with asthma, bronchitis, and even those who have had heart and lung transplant to improve their breathing efficiency and reverse their muscle wasting.
Body weight exercises
Tips for body weight training
Start at a lower level of 8-12 repetitions (1 set) and try to do 1-2 sets
Focus on the quality of the movement throughout the regime
Avoid holding your breath while performing these exercises
Take breaks of 30-60 seconds in between each set and 2-3 minutes between each exercise
What is core strength?
Additionally, adequate amount of time should also be devoted towards strengthening your core, that is, your abdominal and lower back muscles. Core strength will improve your fitness level, enhance your aerobic performance and prevent low back pain and flabby tummy or potbelly.
Core strength exercises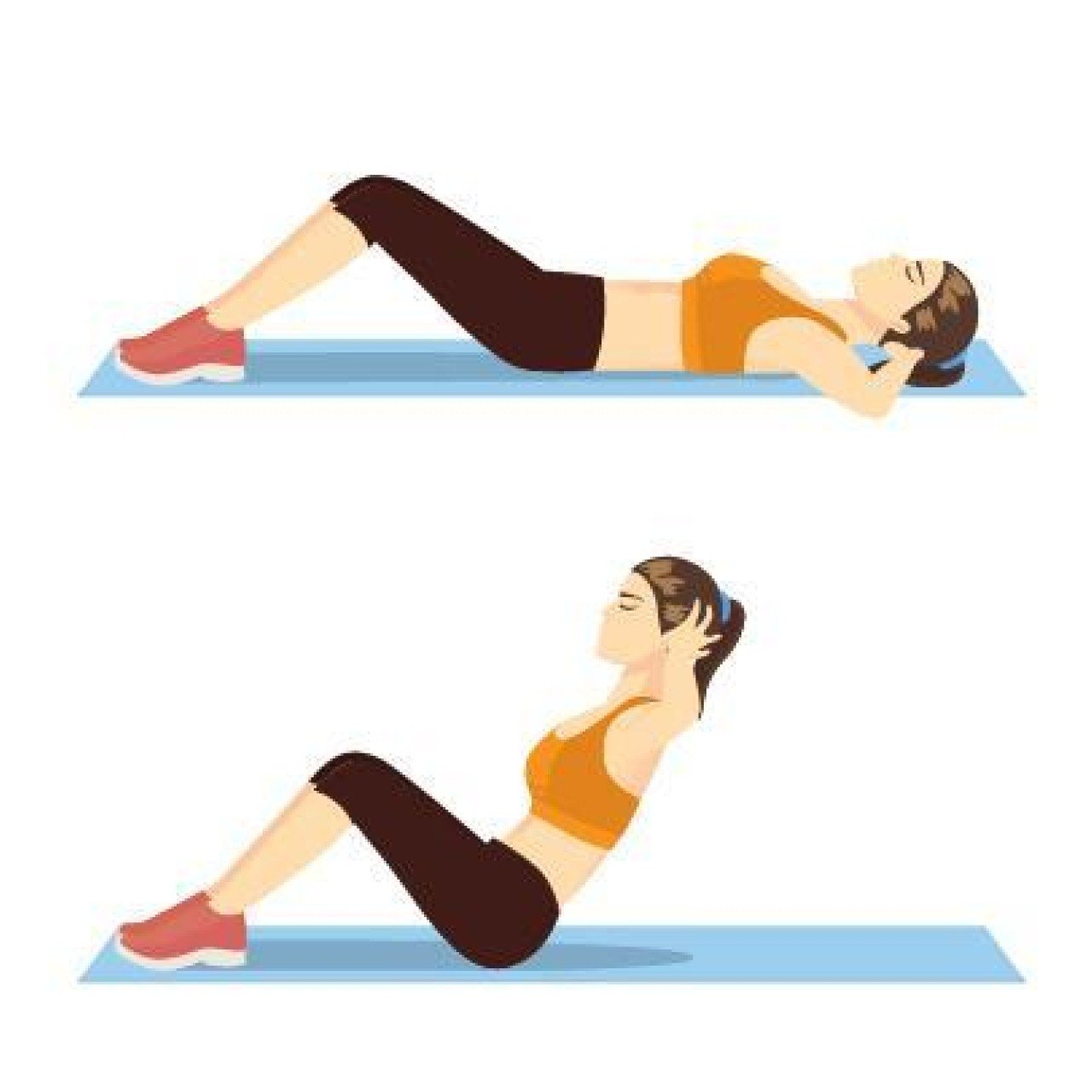 The abdominal exercises can be done for 10-12 repetitions per set for a minimum of 2 sets and the plank hold for 10-15 seconds per round and minimum of 2 rounds.
Tips for core exercises
For abdominal exercises, remember to breathe out as you come up and breath in as your go down and avoid breath holding
In planks, see to it the position is well maintained and focus on breathing throughout the duration
Focus on the quality of the movement and do it at an appropriate pace for a better rhythm
Some of the prerequisites one should have in mind prior to performing strength training are:
Perform on a non slippery, safe surface to avoid injuries
Adequate warm-up and cool-down should be done for better performance
Allow adequate rest of 24-36 hours before performing the next session
Beginners may experience muscle soreness; application of ice packs on the localised area will help in relieving pain and discomfort
Performing these exercises at home will not only make you fit and healthy but also provide you with the confidence that exercise is simple and fun and can be done without any fancy equipment!
Exercise your way out of the COVID-19 crisis
Today, all of humanity is doing one of these three things: trying not to contract the infection, fighting the infection actively or coping with the post-infective period having survived the infection. Exercising regularly, eating a healthy diet and keeping up the positive attitude are 3 things that will help all of us irrespective of which phase we are in. Let us support one another and get through this crisis together!